Trains on Mallorca (Majorca)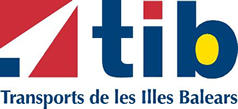 There are 3 railways on Mallorca
Palma - Inca - Manacor - Sa Poble
Serveis Ferroviaris de Mallorca (SFM)
All trains go as far as Enllac then alternate trains go to either Manacor or Sa Pobla
On some trains you change trains at Marratxi
Routes
Palma - Inca - Manacor. 1 train per hour
Palma - Inca - Sa Pobla. 1 train per hour
This gives a service of 2 trains per hour on the Palma - Enllac section

SFM Train Route Map
Around 33 - 44 trains per day between 05:50 - 22:30.
There are 3 trains per hour as follows:
From Palma All stations to Sa Pobbla. 1 train per hour
From Palma miss several stationa then All stations from Marratxí to Manacor. 1 train per hour
From Palma All stations to Inca. 1 train per hour
This gives a service of 3 trains per hour on the Palma - Inca section Main stations, i.e. Palma and all stations Marratxí to Inca
All trains stop at the stations in Bold below
Palma to

Manacor or Sa Pobla

Estació Intermoda Palma
Plaça d'Espanya
Jacint Verdaguer
Son Costa / Son Fortesa
Son Fuster
Verge de Lluc
Pont d'Inca
Pont d'Inca Nou
Polígon de Marratxí
Marratxí
Es Caülls / Festival Park
Santa Maria
Alaró / Consell
Binissalem
Lloseta
Inca
Llubí
Muro
Sa Pobla
Enllaç

Then either

Sineu

Sant Joan

Petra

Manacor

LLubi

Muro

Sa Pobla
Bicycles on trains
Bicycles are allowed on most trains. A red dot in the timetable denotes Bicycles NOT allowed, basically these are in the early afternoon and evening.
Palma - Sóller operated by Ferrocarril de Sóller

Old style tourist train
Palma - Sóller
08:00 h. 10:10 h. 10:50 h. 12:15 h. 13:30 h. 15:10 h. 19:30 h.
Sóller - Palma
08:00 h. 10:50 h. 12:15 h. 14:00 h. 18:30 h
Route
Palma - Son Sardna - Son Reus - Sta. Maria - Caubet - Bunyola - Tunel Major - Mirador Pujol de'n Banya - Viaducto "Cinc-cents" - Ca'n Tambor - Sóller
Sóller - Port de Sóller Tram
17 trams per day between 07:00 - 20:20 from Soller & 07:30 - 20:50 from Port Soller. Roughly 1 or 2 per hour.
Website For both Train & Tram
Mallorca (Majorca) Menu
Majorca Resort information
Night Life Bars Clubs
Hotel and Apartments
Majorca Transport